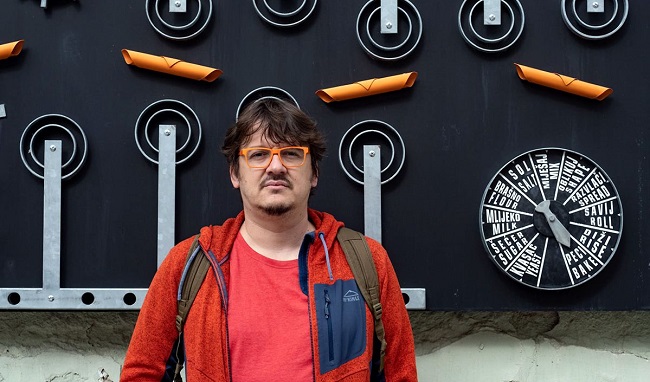 Želimir Periš
Želimir Periš (Zadar, 1975) graduated in computer science. His short stories have been published in numerous books in Croatia, Serbia, and Bosnia & Herzegovina, translated into English, Italian, Ukrainian, Bulgarian, and received numerous awards including SFera 2002, Džepni Fest Mostar 2011, Lapis Histriae 2012, Pitchwise 2012, Lush 2013 (2nd place), GONG 2013 (2nd place), Lapis Histriae 2013 (finalist). In 2013 he published his first book, Martyrs, a short story collection with several theatrical adaptations in Croatia.
His third novel, Boneleg Bride, received the Kočićevo Pero Award for outstanding achievement in the field of contemporary literature, the Tportal Award for Best Novel and amazing reviews praising its distinctly eclectic style. It's a story about the life of a witch Gila spanning through 19th century, set in different locations spanning from Herzegovina, Dalmatia, Istria all the way to Imperial Vienna.
Periš works as an editor and is one of the directors of the KaLibar bestiVal Literary Festival.